Retro Barbell Titanium Steel Necklace
Size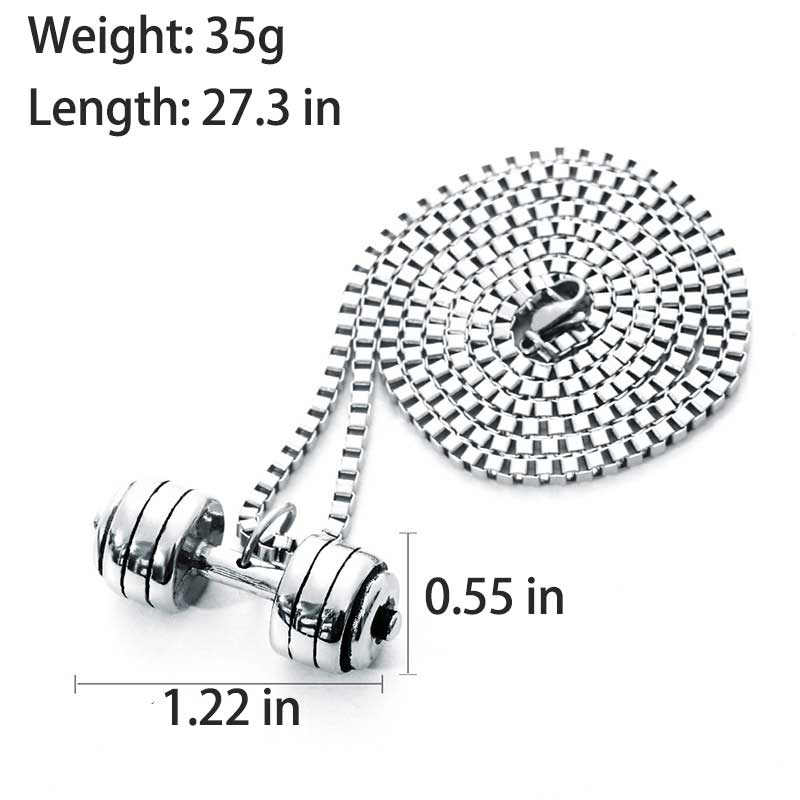 Description
[ Material ]  Titanium Steel. This pendant is overall polishing, uncoated, never faded, and durable.
[ Detail ]  Barbell length: 1.22 in   Barbell height: 0.55in   Chain length:27.3in
[ Characteristic ]  The pendant presents in a barbell shape, conveying a sense of power and pursuing health and fitness thus it's quite the unique choice for those fitness enthusiasts and those seeking a feeling of trend.
 Excellent Quality, Suitable and Good Price
If you have any questions or concerns, please do not hesitate to get in contact with us.
We would love to hear from you, you can contact us at: 
Email: service@attifit.com
- Free shipping on orders over $49 (after the discount)
- Orders take 7-15 business days to arrive depending on your location